Episodes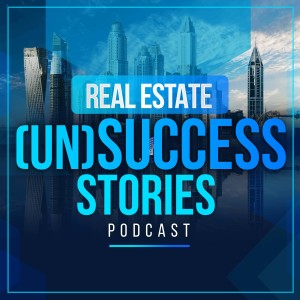 Wednesday Jul 14, 2021
Wednesday Jul 14, 2021
Join your host Cody Lewis as he talks with Bikran Sandhu. They discuss how Bikran struggled to find ways and properties to invest out of state. Ultimately this led to finding a partner that not only knew the area but the brokers making deals!
About Bikran:
Bikran Sandhu is the COO, CFO and Co-Founder of Rise48 Equity. Bikran's main responsibilities as COO includes overseeing underwriting, transaction management, and investor relations for all assets acquired by Rise48 Equity. Bikran's main responsibilities as CFO include overseeing accounting, treasury, distributions, financial planning and analysis for Rise48 Equity. He resides in Scottsdale, Arizona with his fiancée Alice.
Bikran has a professional background in audit and assurance services where he worked at PwC LLP and audited Fortune 100 companies as well as pre-IPO companies. Bikran also worked at CNM, LLP and has a professional background in management consulting services related to SOX compliance, risk advisory, and transactional accounting advisory services for Fortune 500 companies.
Bikran holds a Bachelor of Science in Economics with an emphasis in Accounting and graduated Cum Laude from the University of California, Irvine.
Connect with Bikran:
https://www.linkedin.com/in/bikransandhu/