Episodes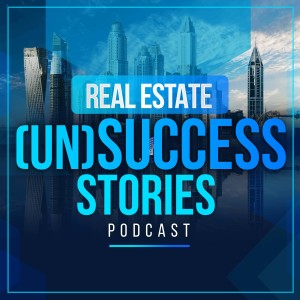 Thursday Jul 01, 2021
Thursday Jul 01, 2021
Join your host Cody Lewis as he talks with Kelli Garrett. This is Part 2 of Kelli's story!
About Kelli:
Kelli Garrett began her professional career the very next day after graduating college with an entry level position at United Parcel Service. Kelli quickly moved up the ranks of the company, and within a couple of years, she was promoted to operations manager where she was in charge of an entire UPS center with over 200 employees.  With a knack for turning under-performing centers into highly-effective ones, Kelli was transferred to multiple facilities over her career at UPS. Eventually, she was over multiple centers and 1000+ employees. With a longing to return back to South Carolina and a dream to become an entrepreneur, Kelli left UPS in the year 2000 after 12 years of service.  
Since leaving corporate America, Kelli has owned and then sold off multiple successful businesses including a mortgage company, a candy manufacturing company, an appraisal company, multiple convenience stores, a restaurant, a landscaping business, a courier company and many others.  
Kelli believes strongly in the notion of "not having all of her eggs in one basket" and therefore regards multiple streams of income as a must-have.  Her current businesses include a real estate rental portfolio (commercial and multifamily) and a hard money lending business called Rehab Wallet. Kelli's strong work ethic, dedication to treating people fairly and her ability to recruit great talent has proven to bring much success to all of her business ventures over the past 30+ years.  
Kelli is also a 4 time All-American women's college basketball player.  She is in the Hall of Fame at Easley High School as well as at The College of Charleston where her #14 jersey hangs in the rafters of the arena as women's basketball all-time leading scorer. Kelli always has been and always will be "ALL ABOUT THE HUSTLE" and nobody does it better!
Connect with Kelli:
https://garrettventuresgroup.com