Episodes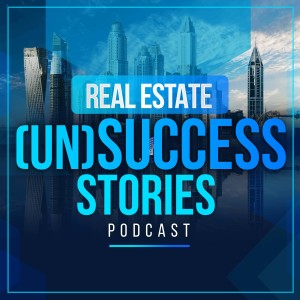 Thursday Jun 17, 2021
Thursday Jun 17, 2021
Join your host Cody Lewis as he talks with Zach Haptonstall from Rise48 Equity. Zach talks about his real-world example of being burnout in his W2 job and getting started in real estate. Zach takes us through the ups and downs he went through mentally at the beginning of his career.

About Zach:
Zach Haptonstall is the CEO and Co-Founder of Rise48 Equity. Zach's main responsibilities as CEO include overseeing all acquisitions, sourcing capital, and building strategic partnerships. He currently resides in Scottsdale, Arizona with his wife Grace.
He is the Founder and President of ZH Multifamily's, The Phoenix Multifamily Association, a Phoenix-based organization that holds monthly speaking and networking events focused on apartment investing. Zach is also an official member of the Forbes Real Estate Council, and is a #1 Best Selling Co-Author of "Success Habits of Super Achievers."
Zach has been a licensed Real Estate Agent in Arizona since 2016. He is a former live television news anchor and sports reporter for Arizona PBS and co-hosted a show on Fox Sports Network Arizona.
Zach holds a Master of Business Administration from the Colangelo College of Business at Grand Canyon University, and graduated Summa Cum Laude with a Bachelor's in Journalism and Mass Communication from the Walter Cronkite School of Journalism at Arizona State University.
Connect with Zach:
https://www.rise48equity.com
https://www.linkedin.com/in/zach-haptonstall/