Episodes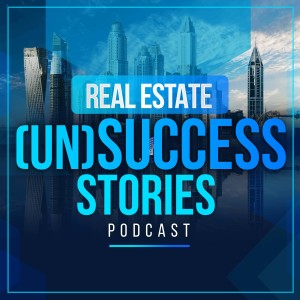 Wednesday Aug 24, 2022
Wednesday Aug 24, 2022
Welcome to the Real Estate (Un) Success podcast where our host, Cody Lewis talks to people from the real estate community, sharing real stories about their struggles, pains, and even losses during their own real estate journey.
Shannon Robnett is a second-generation builder-developer, a third-generation real estate agent and a fourth-generation pilot. He jokingly says that it usually takes his family multiple generations to get something right!
With over 25 years of experience, Shannon has been involved from start to finish on over $350MM in construction projects such as multi-family, professional office buildings to city halls, fire and police stations, schools, industrial and mini storage.
Along with his knowledgeable team at Shannon Robnett Industries (SRI), Shannon is dedicated to sharing his expertise and delivering top quality projects that bring in numerous passive income streams to his syndicate partners.
Key Takeaways
Price does not equal value
You can't determine what you goal is without a good cost breakdown
Know what you're good at. Know what you're really not good at. Don't be dumb enough to convince yourself that you can do both.
Don't succumb to FOMO or, the fear of missing out. Because someone else takes a high-wager, calculated risk, doesn't mean you're meant to, or you'll have a similar outcome.
Thanks for listening to The Real Estate (Un)Success Stories podcast.  Help someone hear the challenges we went through so they can avoid the same mistake by sharing this episode or listen to our previous episodes. Please don't forget to leave a review and 5-star rating on your favorite podcasting platform.
Vendue Capital is on the Web and, you can connect with our host, Cody Lewis on LinkedIn.
Production services for The Real Estate (Un)Success Stories podcast are provided by Downtown Podcasting. To start a conversation on how you can have a podcast, simply send an email to info@downtownpodcasting.com.